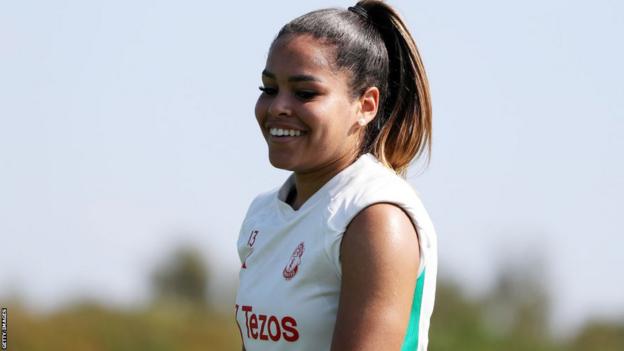 Women's Championship club Birmingham City have signed Brazil forward Ivana Fuso from Manchester United for a club record fee.
The 22-year-old, who has agreed a two-year contract with the option of a further year, joins on transfer deadline day to become Birmingham's ninth signing of the summer window.
She scored one goal in 12 games on loan at Bayer Leverkusen last season.
"I'm really excited and I can't wait to get started," said Fuso.
"They have big aims and they want to achieve big things. I want to challenge myself and I believe in this project. I believe also in what this team can do. I needed a new challenge and a fresh start."