Property of unknown value has been destroyed following a fire incident at Kisumu Boys High School.
The cause of the inferno that has left a dormitory and a store destroyed is yet to be established.
According to witnesses, the fire started around 7 p.m. while students were in class for their evening studies.
Kisumu County Commissioner Hussein Alaso said the fire incident started at one of the institution's stores where mattresses are kept.
He said all the students were safe and confirmed that security agencies, alongside firefighters, had contained the fire.
"So far, no casualties have been reported. We can assure the parents that all the students have been accounted for," Hussein said.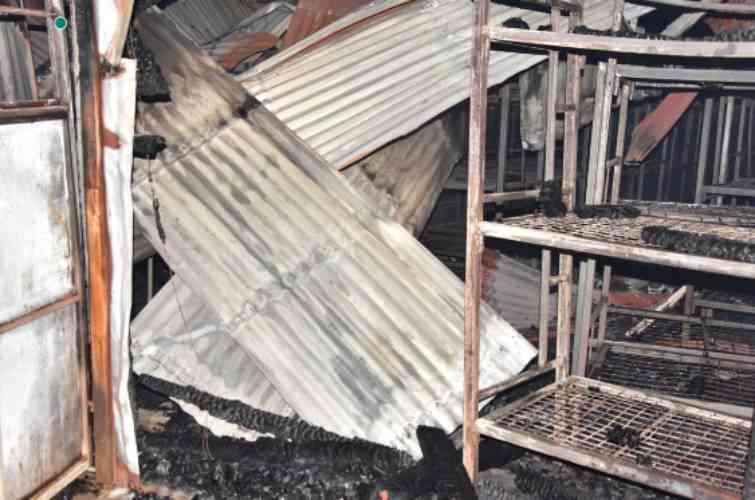 He added that the police have already launched an investigation to establish the cause of the fire.
"We cannot, at this moment, say what caused the fire. Our officers are here, and they are investigating what actually caused the fire," he added.
His sentiments were echoed by the Nyanza region education director, Nelson Sifuna, who noted that the incident has directly affected at least 260 students at the school.
According to Sifuna, the fire started at a store in the school where mattresses are kept before spreading to a nearby dormitory.
The fire incident happened a few hours after Kisumu Girls, which shares a fence with Kisumu Boys, was closed indefinitely following a student's unrest.
 It is unclear whether the two incidents are related, but security officials told Standard Digital they were not ruling out an arson attack.