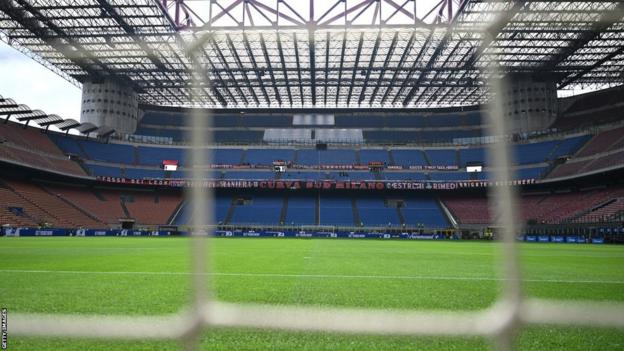 A Newcastle fan is in a stable condition in hospital after being stabbed in Milan on Monday, Italian police have confirmed.
The fan was stabbed twice in the arm and once in the back, but is expected to leave hospital on Tuesday.
Police say they were called to an incident in the popular nightlife area of Navigli at around midnight.
Newcastle face AC Milan in the Champions League at the San Siro on Tuesday at 17:45 BST.
The police said: "The victim was with a friend and it is thought they encountered a group of seven/eight other people. It is not known if this group were Italian or foreigners.
"The state police have opened an investigation to try and discover exactly what happened, the motive and to find those responsible.
"Many Newcastle fans have arrived in the city of Milan and this is the only reported incident."
Newcastle said they were "deeply concerned" by the reports and were liaising with local authorities to establish the circumstances.
"Our thoughts are with the supporter and their family and we hope for a full and speedy recovery," the club said.
Tuesday's match will be Newcastle's first Champions League game in 20 years, having finished fourth in the Premier League last season to qualify.