Kibwezi West MP Mwengi Mutuse of Maendeleo Chap Chap has filed a Notice of Motion seeking the recognition of village elders by the State.
The first-time MP wants the National Assembly to urge the National Government through the Ministry of Interior and Coordination of National Administration to establish "all existing villages as administrative units, recruit and recruit and enumerate the existing village elders as administrative officers".
Mutuse's intended motion holds that there have been village elders in every village in Kenya and that villages are recognised as administrative units under Section 14 of the National Government Coordination Act No.1 of 2013.
He notes that despite offering services to the public, village elders are not paid contrary to Article 41 of the Constitution on fair labour practices.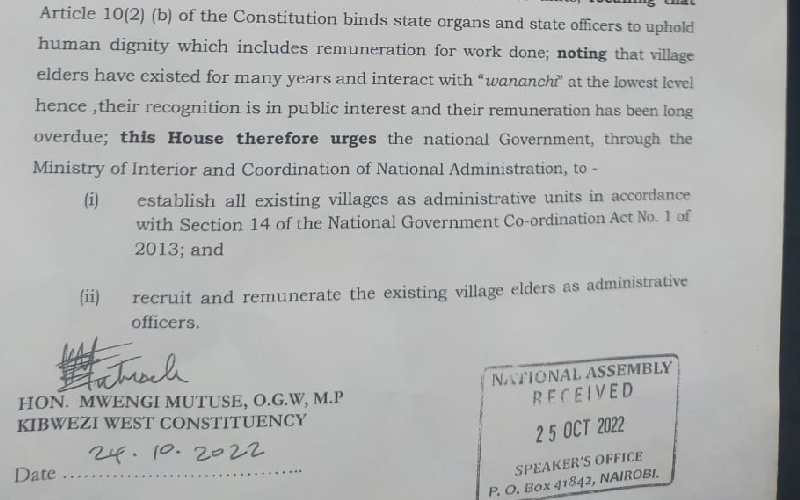 The MP also draws to the attention of the House that the Constitution binds State officers to "uphold human dignity which includes remuneration for work done".
He also urges the House to appreciate that village elders interact with wananchi at the lowest level "hence their recognition in is in the public interest and their remuneration has been long overdue".